I know many people have a "bucket list" but for many, that becomes a "kicked the bucket list". They expire before they get around to it. The bucket list should not be a "someday" list of things you want to do, but rather a work in progress that you complete as you go along. After all, how do we know how long we have left on this planet?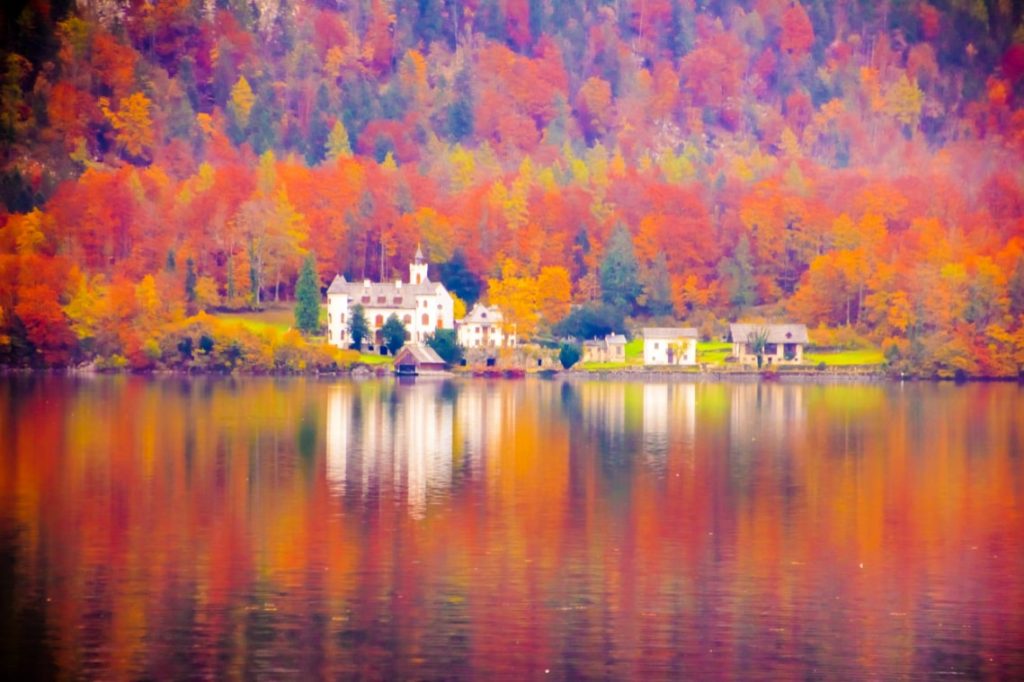 Pic. Hallstatt, Austria.
Travel
When I sold my house in England in 2017, I decided to travel around the UK for 3 months. Many of us tend to be very familiar with our home town and surrounding areas but very few of us stretch the boundary to see the entire country we live in or travel abroad.
This is a shame, as different cultures can add a lot to our lives. To travel is to expand your thinking beyond the norm and investigate all the big wide world has to offer. Watching too much TV can give people the wrong impression of different countries and cultures. You would be surprised at just how many people don't even have a passport.
There are over 200 countries in the world to visit.
It's a good idea to travel while you can. My eighty-year-old cousin can no longer travel on planes as she has problems with her legs, and instead, she watches a lot of travel programs. Nothing beats the sight, the smells, and the sounds of a new country.
Family
This is a tough one, but making up with family may be better, sooner than later. It's so easy to fall out with family members, I should know, I've done it, but we are all a long time dead and no family dispute is really ever worth not speaking to each other again, surely, is it?.
It is true that you could do 100 things right in the eyes of people, and just 1 thing wrong and it's the 1 thing that everyone falls out over.. which is kinda stupid really. Although we all have different views on who your "real" family can be, surely, it's not really worth a lifetime of silence to fall out with them.
Health
It's never too late to improve your health. Over 60% of people in hospitals are there because of bad lifestyle choices. If you are grossly overweight, why leave it until you are on the operating table to decide to lose weight? Surely prevention is better than cure.
Lack of exercise, poor eating habits, stress, overwork, etc can all lead to an early demise. Take a good look at your health and decide whether what you are doing now is having a positive or negative effect on your health. You will only get one body, it's very hard to enjoy life if you are always out of breath, in pain, or just not happy with yourself. Comfort food is not the answer to life's problems, nor is excessive alcohol.
Your Own Needs
What about you?. Are you doing the things you want to do?. Many people spend years looking after other people's needs and forget about their own. Although it's admirable looking after people, you were born to live your life, not someone else's.
Whatever your itch is, scratch it, get it done regardless. Although I love helping people, I don't live to help them. I'm aware of the sand in the hourglass slowly disappearing and one day we will all disappear, to where none of us truly know, but while we are all living and breathing, let's think about NO1 now and again, after all, you can't look after people very well if you aren't looking after yourself.
Opportunities
Opportunity is everywhere, but you have to be actively looking for it. Sometimes, you just have to throw caution to the wind, let go, and grab them. If you think life is passing you by, it's because you are observing it happen rather than taking the action to change it.
Learning something new is great but you can't beat taking part. Opportunities do not come to those who wait, they come to those who go out and take them. No now is coming to save you, you do that yourself, it's hard I know, but that's the truth.
Don't get sucked into all that tired talk about "there are no real opportunities anymore", "this country is finished", and other guff spouted by people who can't see past their own limited views.
Facts are, people are becoming millionaires every day, people are selling up and traveling the world, people are re-inventing themselves, people are starting over, people are changing their mindsets to be more positive, and hopeful and are now looking forward, instead of looking back..
Through good times or bad, people are always changing..
I hope you got some value from this post. If you did, please do share it and leave a comment below.
Have a great day
Keith